Posted on | September 10, 2014 | No Comments
I'm not going to bore you with details, let's just say that all the info you need is in the thumbnail images of our digital scrapbooking paper creations for Halloween and the Fall Festival. www.PrincessCrafts.com and www.1-Computer-Scrapbook.com for 8.5×11 and 12×12 scrap paper templates… respectively.
See you there,
Kathy and Wes
Posted on | April 13, 2014 | No Comments
Just a quick reminder, Mother's Day is fast approaching. Are you ready?
Have you started your Mother's Day Thank You Letter yet or are you one of those that just buy a card, add your name and maybe a little I love you mom note and drop it in the mail?
Look, you and I both know that a real Thank You Letter written on some really nice stationery with real examples of why and how much you appreciate everything your mom has done for you all these years is 100 TIMES better than any card you could ever send.
Don't take the easy way out with cards or flowers, let's put just a little time and effort into telling your mom just how much your really love and appreciate her. It's the gift she will cherish more than anything else in the world and I just know it's one she will keep for as long as she lives.
So, are you ready to make this the best Mother's Day EVER?
www.Free-Stationery.com is ready to help with some really amazing Mother's Day, Floral and Spring Time Free Stationery. Best of all, there is never a signup or catch.  Just go and download any and all you want… no strings attached.
Have a great Day!
Kathy and Wes
Posted on | March 6, 2014 | No Comments
March 2014

Happy Scrappin' from Kathy and Wes at PrincessCrafts!

Welcome to the 3rd  month of 2014. Can  you believe we are almost done with the first Quarter of the Year already? Time really has a way of
getting away from us. Makes you really appriciate the fact that you can stop time a little here and there by putting a few of the amazing
memories into the pages of your PrincessCrafts Scrapbooks.
How many memories have you relived on the pages of your scrapbooks so far this year?

 Ready to do some more? I don't want to waste a lot of your valuable time, so let's get to the good stuff. Just a quick reminder, you can always see what's new on our BLOG over at:

http://blog.PrincessCrafts.com .  
First off, we have just added Seasons 97 through 101 to all three
areas.  Then, Kathy is totally updating the entire Baby Scrapbooking area and removing all
the Frames from the size catagories and moving them to the new
Elements area since they apply to all sizes.

The new scrapbook sets are ready for you to download from your members
area, just let us know if you have any questions.

Just a note: We are continuing our site wide updates
and modernization.  As part of that we have now shut down the
alphabits areas of the site and moved them to the combined 8.5 and
12x sections for easier searching and access. The actual alphabits
themselves are now in the new Elements area that we have added.

Next,
I have added the free Winter Scrapbook papers to the free scrapbook training site at

www.FreeScrapbookTraining.com. Lots of other great free downloads there too.

Last, but not least: We will be continuing to add new St Patrick's day and Spring Holiday
Scrapbook paper downloads to the Free Stationery Downloads to our
www.Free-Stationery.com site.

Closing out our Scrapbook SALE!
Our platinum memberships are still on sale for just a few more days.
If you made lots of memories over the holidays like we did, you must
be ready to preserve them.  Act now before the

BEST SCRAPBOOK DEALS are gone.
Posted on | December 7, 2013 | 1 Comment
7 Dec 2013: 1 New Thanksgiving or Fall Themed Holiday Free Photo Postcards or Greeting Cards Template Downloads along with 1 New Christmas Holiday Photo Postcard, invitation or Greeting Card Download.
14 Nov 2013: 6 New Thanksgiving or Fall Themed Holiday Free Photo Postcards or Greeting Cards Template Downloads.
More coming each week too!
Time to make your Christmas, Hanukkah, and Kwanza cards as unique and personal as you are.
Kathy
P.S. Have you seen the Inernet's #1 Free Photo Calendar Template Downloads? Isn't it time you made your family and friends look forward to your gift all year long?
Posted on | November 14, 2013 | 1 Comment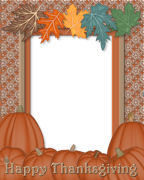 14 Nov 2013: 6 New Thanksgiving or Fall Themed Holiday Free Photo Postcards or Greeting Cards Template Downloads.
Just added some great new Fall/Autumn Thanksgiving Holiday Photo Greeting and Invitation cards.
These will make for great holiday party invitations and memory cards for the great family photos you will take. Just imagine your childes smiling face inside as you send the card to grandma.
Let the Holiday gift ideas begin!
Kathy
www.FreeScrapbookTraining.com and www.Free-Stationery.com
Posted on | November 9, 2013 | No Comments
I don't want to sound like one of those commercials you see on TV, but I have to tell you about the best Christmas Storybook out there.
It's the www.TwasTheNightScrapbook.com Twas the Night Before Christmas Storybook Scrapbook!
The complete Twast The Night Before Christmas poem, completely illustrated and set up to put your own family photos and journaling notes right into the story. Can you see your children opening their gifts as young children, the photos archived in the pages of the book so you can relive and enjoy those memories for generations, maybe with their children.
What's more, you can have the finished book published in a hardbound book if you choose so it really does become the most treasured holiday story for your family.
Check it out at: www.TwasTheNightScrapbook.com and see what we did with ours with the grandkids voices!
Wes
www.FreeKidsRecipes.com and www.Free-Stationery.com
keep looking »